Star Plus popular daily soap Anupamaa is witnessing some interesting and intense drama and twists.
As per the last episode, Vanraj and Anupama are already divorced. Kavya is extremely excited and starts preparing for her marriage.
On the other hand Dr Advait's big revelation shocks Anupama. He informs Anupama that her advanced reports are here and she is diagnosed with cancer.
Anupamaa gets shocked but she is ready to face the reality of her life.
Dr. Advait tells Anupama that he will be with her in her dark times to overcome it.
Vanraj questions Anupama about Advait
Dr Advait motivates Anupamaa to live her life to the fullest. Whereas Kavya instigates Vanraj over Anupama and Advait's bonding.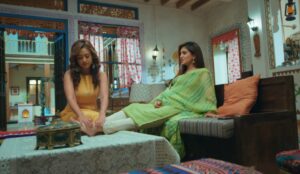 Kavya says Vanraj the he should move on as the divorce has not affected Anupama then why should he stick to her.
Vanraj fumes anger, he goes to Anupamaa and questions her about her and Advait's bonding.
Anupama says now he has lost all the rights to question her about her decisions.
It is going to be extremely interesting to watch the upcoming episodes of Anupama.
Stay tuned for more updates.