Star Plus popular serial Anupama is gearing up for some intense drama and interesting twists in the upcoming story.
Malvika goes to Shah mansion to inform Vanraj that the Mumbai project is on.
Vanraj gets extremely happy as he finally did it.
His eyes are on Kapadia empire. Vanraj wants to take it from Anuj thus he is using Malvika.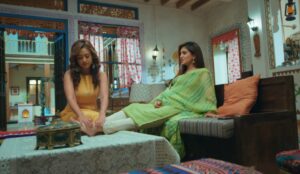 Anuj could sense that something is going on in Vanraj's mind.
Malvika falls for Vanraj
Malvika confesses it to Anupama that she like Vanraj more that a friend.
later Malvika packs her bags and gets ready to fly to Mumbai with Vanraj for their project.
What more drama is waiting? What is Vanraj's next move?
Stay tuned for more updates.