Star Plus most popular serial Anupama is gearing up for some intense drama and interesting twists in the upcoming story.
Anuj is upset as Malvika fell for a person who is definitely not a good choice for her.
Anupama promises to talk to Malvika but both of them a shocked to see Malvika with packed bags.
Malvika informs that she and Vanraj are going to Mumbai to see the spot for their upcoming project.
Later at Mumbai Vanraj manipulates Malvika to say yes to the deal as this is very important for Vanraj but Malvika refuses to accept the deal.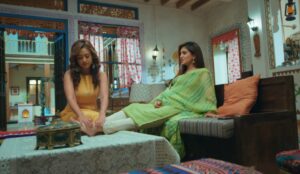 Anuj's big step
Later when Malvika returns, Anuj makes it very clear that he doesn't want Malvika to work with Vanraj.
Anuj asks Malvika to break the partnership with Vanraj.
What more drama is waiting ahead? Will Malvika listen to Anuj or will leave the city?
Stay tuned for more updates.