Star Plus most popular serial Anupama is gearing up for some intense drama and interesting twists in the upcoming story.
Malvika tells Anuj that she will shift to some other office with Anuj.
She tells that if Vanraj is not comfortable working with Kavya then she will search for a new working space for themselves.
Malvika also asks Anuj and Anupama to stay away from their business matters.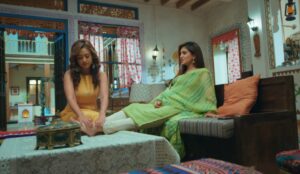 Vanraj then taunts Anupamaa that Malvika's remote is in his hand.
Malvika's bug revalation
Later Malvika confesses it to Anupamaa that she is in love with Vanraj.
She tells that she doesn't want anything from Vanraj.
What more drama is waiting ahead? How will Anupamaa keep Malvika away from Vanraj?
Stay tuned for more updates.