Star Plus most popular serial Anupama is gearing up for some intense drama and interesting twists in the upcoming story.
Samar and Nandini finally takls out their issues.
Both of them solves their problems and promises not to fight again.
The duo confesses that both of them cannot stay without eachother.
Samar and Nandini's patch up relieves Anupama.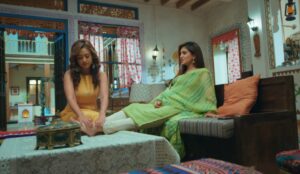 Vanraj's new game
Meanwhile Vanraj challenges Anupamaa that no one can stop him from achieving what he wants.
Anupamaa is tensed as Vanraj's actions will affect Malvika the most.
What more drama is waiting ahead? How will Anupamaa save Malvika from Vanraj's trap?
Stay tuned for more updates.