Star Plus most popular daily soap Anupama is gearing up for some intense drama and interesting twists in the upcoming story.
Vanraj has created a major scene just to satisfy his ego.
Baa also takes stand for Vanraj and defends him.
Vanraj refuses Anuj Kapadia's job offer and burns the offer letter in the fire insulting Anuj.
He also questions to Anuj and Anupamaa's character.
Kavya warns Vanraj about the outcomes
Vanraj's action have big consequences. He doesn't understand it but Kavya does.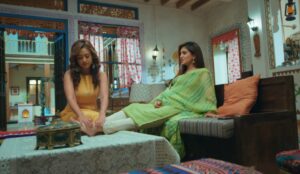 Kavya tries to make him understand that whatever Anuj does but at the end of the day he is rich and successful.
Whereas Vanraj is broke and doesn't have a secured job. Thus taking up enmity with Anuj will have big consequences.
The upcoming episodes of Anupama are going to be super interesting to watch.
Stay tuned for more updates.