Star Plus most popular serial Anupama is gearing up for some intense drama and interesting twists in the upcoming story.
Anupamaa challenges Vanraj to be better than him in her professional career.
Baa tries to stop Anupamaa from speaking rudely to Vanraj but Anupamaa doesn't listen to it.
In the other hand Anuj thinks about Anupamaa condition but is shocked to see her more strong and confident than ever.
Anuj feels proud of her. While Anupamaa thanks him for being such a supportive friend.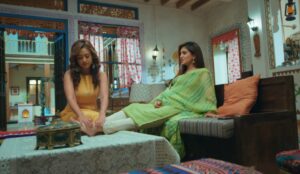 Kavya-Vanraj fight over Anupamaa
Vanraj can not get over Anuj and Anupamaa's friendship.
While Kavya is pissed off with Vanraj's jealousy thus have a heated argument with him.
Baa witness it and tells Anupamaa to break all the ties with Anuj as due to him all other relationships are failing.
The upcoming episodes of Anupama are going to be super interesting to watch.
Stay tuned for more updates.