Star Plus most popular serial Anupama is gearing up for some intense drama and interesting twists in the upcoming story.
Kavya is frustrated with Vanraj's obsession with Anuj and Anupamaa's friendship.
Thus Kavya goes to meet Anuj and aks for a job. She says she wants to work in his company.
Kavya's statement stuns Anupamaa, she asks if Vanraj is okay with it. Kavya says it's her decision.
Anuj asks Anupamaa is she okay if Kavya joins her team as he wants Anupamaa to be comfortable with the people she works with.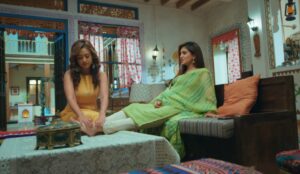 Anupamaa agrees and Kavya join the team where Anupamaa is her Boss.
Vanraj lashes out at Kavya
When Kavya tells Vanraj and family about her job at Anuj Kapadia's office, Vanraj lashes out at her.
He could bear Anupamaa and Kavya both at Anuj's side.
The upcoming episodes of Anupama are going to be super interesting to watch.
Stay tuned for more updates.