Star Plus most popular serial Anupama is gearing up for some intense drama and interesting twists in the upcoming story.
Kavya lashes out at Malvika for hugging her husband while Malvika says she is not a 'Pati Chor' like her.
Later Malvika offers Kavya a job in their company.
Kavya get happy. Malvika say she wants more employees and Kavya has also done MBA so why not.
But Vanraj marks his entry and say Kavya can't join the company. Malvika says as Vanraj is the partner so if Kavya can convince him them she can join.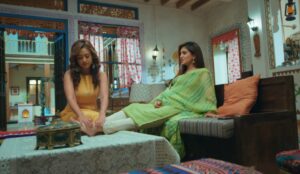 Vanraj asks Kavya to find another job and stay away from his company and works.
Anupama blushes
Anuj and Anupamaa's relationship is finally going on the right track where Anupamaa will soon tell her feelings to Anuj.
While Anuj winder that what promise did Anupamaa have to GK.
What more drama is waiting ahead?
Stay tuned for more updates.