Star Plus most popular serial Anupama is gearing up for some intense drama and interesting twists in the upcoming story.
Vanraj is on his way to convince Malvika to take up the offer of Anuj.
While Malvika tries to make Vanraj understand the importance of the relationships. And asks him to think twice before giving divorce to Kavya.
Vanraj refuses to listen. Malvika says he will repeat his mistake of divorcing his wife.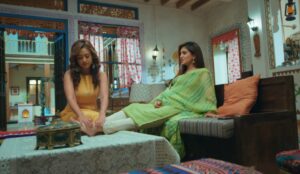 Vanraj says his mistake was to marry Kavya and now he is only rectifying it.
Kavya lashes out at Malvika
Malvika goes and hugs Vanraj to comfort him whole Kavya watches everything.
Kavya comes and lashes at Malvika for trying to steal her husband.
Malvika says she is not a Pati Chor' like her.
What more drama is waiting ahead.
Stya tuned for more updates on Anupama.