Star Plus most popular serial Anupama is gearing up for some intense drama and interesting twists in the upcoming story.
Anuj and Anupamaa's life is finally coming on track.
Anupama has decided to confess her feelings to Anuj as soon as possible.
While on the other hand Malvika doesn't accepts Anuj's Christmas gift and decides to return it back.
Anupamaa is impressed how gentleman Anuj is, how he prioritisesthe people he loves.
But Vanraj has some other plans for Malvika.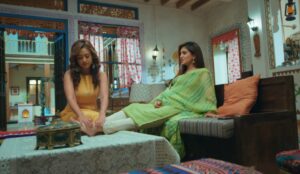 Vanraj-Paritosh on same team
Vanraj tells Malvika that she should accept Anuj's gift and not let the opportunity go.
He tries to brainwash Malvika tell that the properties and business will get her all the power.
Malvika tells that everything depends on her mood. If she doesn't want to do business with Vanraj then she will give the business to him and go.
Will Malvika fall into Vanraj's trap?
Stya tuned for more updates.