Star Plus most popular daily soap Anupama is showcasing some intense drama and interesting twists in its latest track.
Anupamaa witness Samar and Nandini fighting on the street early morning.
When Anupamaa questions then infront of the Shah family Nandini says that Samar has received a very good international offer for dance.
Everyone gets happy Nandini adds that the package is very good and it is a very nice opportunity.
Samar says he would not accept the offer as he has to stay away from this family for a whole long year.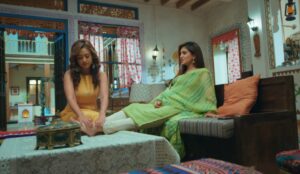 Vanraj supports Samar and say he should rethink and take the decision as this can be a turning point of his career and more over good opportunities does come twice.
Anupama asks Samar to follow his dreams
Anupamaa tells Samar to follow his dreams and accept the offer.
Will the international dance offer be a boon for Shah family?
The upcoming episodes of Anupama are going to be super interesting to watch.
Stay tuned for more updates.