Star Plus popular daily soap Anupama is going to witness some real drama and interesting twists in its latest track.
Paritosh and Vanraj had a heated argument where it was decided the Paritosh will be leaving Shah Mansion.
Anupamaa and Vanraj decides to bid the goodbye on a happy note.
While Paritosh and Kinjal pack their belongings and are ready to leave. The seek elders blessings and was about to leave.
While Kinjal stops and sau goodbye to Paritosh. Kinjal's statement shocks everyone.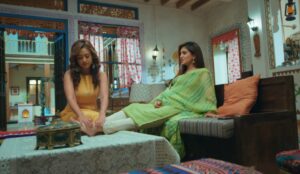 Kinjal say she needs time to prepare herself to leave Shah mansion and the family. She will not be able to leave the family now.
Shock for Paritosh
Paritosh is shocked and says he won't be changing his decision. and leaves the Shah mansion.
While Kinjal stays back and weep on Anupama's lap.
The upcoming episodes of Anupama are going to be super interesting to watch.
Stay tuned for more updates.