Star Plus most popular serial Anupama is gearing up for some intense drama and interesting twists in the upcoming story.
Kinjal makes tea and coffee for everyone and Vanraj scolds her for doing it and Paritosh for not helping Kinjal.
Meanwhile Kavya gets ready and tells everyone that she is going out with Aniruddh and will come late.
Baa fumes in anger and breaks the cup while Vanraj doesn't react and leaves.
Samar sees Vanraj all in tears due to Kavya's behaviour. Kinjal makes him understand that it's okay to feel sorry for Vanraj.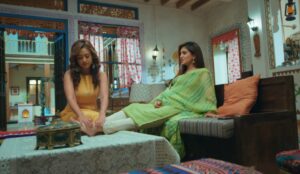 Vanraj breaks down
Kinjal tells Samar that when Vanraj was wrong he faught against him and now when he is sad then Samar should comfort him.
Samar says Vanraj deserves what he recieved. He says it's his Karma which is hitting him.
What more drama is waiting ahead?
Stay tuned for more updates on Anupama.