Star Plus most popular serial Anupama is gearing up for some intense drama and interesting twists in the upcoming story.
Anuj and Anupama go on their honeymoon to Mumbai which was a gift from Anuj brother and sister-in-law.
Both enjoys their honeymoon and gets romantic. Anuj dances to entertain Anupamaa and both spend quality times together.
Meanwhile Baa and Kinjal talks about how much they miss Anupamaa though they want her to be happy in her life but also wants her with them.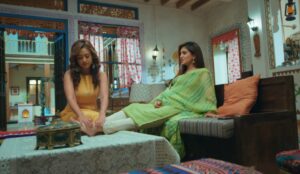 Later Baa fumes in anger when Kavya stays bout with Aniruddh late night and doesn't even recieves her call.
Anuj's big decision
Next day Anuj takes Anupamaa to a orphanage and tells her how it feels to be an orphan.
Anuj gets emotional and tells Anupamaa that he wants to adopt a girl child.
Anupamaa supports her. The child which they will adopt is very passionate about dance just like Anupamaa.
What more drama is waiting ahead?
Stay tuned for more updates.