Star Plus most popular serial Anupama is gearing up for some intense drama and interesting twists in the upcoming story.
Anupama and Anuj are enjoying their married life while Vanraj and Kavya's marriage is breaking.
Vanraj doesn't want Anupamaa to interfere in his family matters thus asks thale Shahs not to inform her about anything.
But Anupamaa guesses that something is wrong with the Shahs when she talks with them over the phone but Vanraj manages the situation.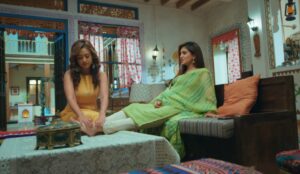 Later Anupamaa and Anuj goes for their romantic honeymoon to a beach and enjoys eachother's company.
Anupamaa meets Barkha
Anupamaa finally meets the memberif Kapadia family. She goes on shopping with Anuj's brother's wife Barkha to a supermarket.
Barkha taunts Anupamaa for her middle class attitude and asks her not to ruin Kapadia family's high class image.
What more drama is waiting ahead?
Stay tuned for more updates.