Star Plus most popular serial Anupama is gearing up for some intense drama and interesting twists in the upcoming story.
Anupama is married now and Vanraj decides not to disturb her for every small thing and handle them himself.
But Kavya drops a bomb when Baa catches her talking to her ex husband Anirudh on call secretly.
Kavya apologies to Baa for talking secretly and says from now on she will talk to him openly infront if everyone.
Kavya says she was silent because of Anupamaa's marriage as she didn't wanted to ruin her marriage so now she wants divorce.
She gives the papers to Vanraj and says that she has signed them. Vanraj and Baa fumes.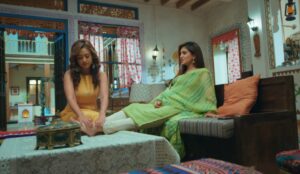 Kavya says that till the divorce she will be staying with the Shahs and Anirudh will visit Shah mansion often like Anuj used to do.
Vanraj's big decision
Vanraj says Anupama is married and has her own family thus from now onwards neither she will interfere in Shah family nor that will interfere in her life.
He says it's Vanraj Shah's family and he is alive to take care of his family alone.
What more drama is waiting ahead?
Stay tuned for more updates.