Star Plus most popular serial Anupama is gearing up for some intense drama and interesting twists in the upcoming story.
Shah family except Baa, Vanraj and Kavya are excited for MaAn's marriage.
Thus mamaji brings dhol and everyone dances along with Devika, Malvika, Anupama.
Pakhi watches them and smiles, she feels happy for Anupamaa and makes a video of them.
Finally Pakhi accepting Anuj and Anupamaa's relationship and slowing getting involved in it.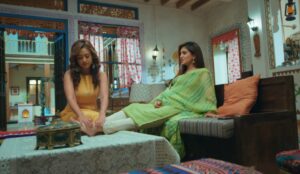 Big news for Anupamaa
Anupamaa's dance academy gets a contract from a renowned event organiser.
Thus for this Anupamaa will have to travel abroad for her performances.
Bapuji says this time Anupamaa will fulfill the dream that was due 17 years ago.
What more drama is waiting ahead?
Stay tuned for more updates.