Star Plus most popular serial Anupama is gearing up for some intense drama and interesting twists in the upcoming story.
Rakhi Dave is all set to take revenge and destroy the Shahs.
She says she has only two goals in life one is to bring Kinjal back and second is to take revenge from Vanraj.
Rakhi says she has two pawns one is Kavya and second is paritosh.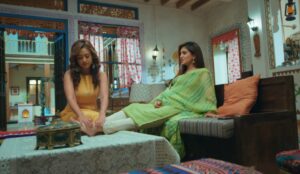 She will use them against Vanraj.
Vanraj's blame game
Meanwhile Vanraj blames Kavya for his bad luck. He says after Kavya came into his life she destroyed everything.
Thus aks her to divorce him and leave.
What more drama is waiting ahead?
Stay tuned for more updates on Anupama