Star Plus most popular serial Anupama is gearing up for some intense drama and interesting twists in the upcoming story.
Paritosh comes into Rakhi's words, gets manipulated.
Paritosh tags Vanraj as Loser for taking up unnecessary fight with Malvika and Anuj and ruining his career.
He also calls him a failed father who didn't secure his children's future.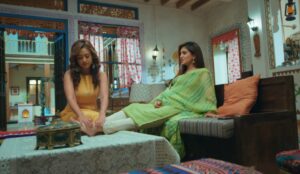 Thus Rakhi also takes advantage of the situation and mocks at Vanraj.
Anupamaa's piece of advice
Anupama tells Vanraj that its his Karma that is hitting him back.
Thus asks him to revise his actions.
What more drama is waiting ahead?
Stay tuned for more updates.