Star Plus most popular serial Anupama is gearing up for some intense drama and interesting twists in the upcoming story.
Rakhi Dave demands Anupama to stay in Shah mansion to take care of Kinjal.
But Kinjal manages the situation and tells that if she face any problem then she will go to Rakhi's house.
Later Paritosh and Kinjal gets into an argument.
Kinjal gets shocked when Paritosh reveals that Paritosh doesn't want the baby.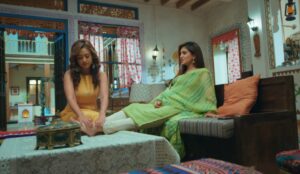 Paritosh's final decision
Toshu makes it clear before everyone that he is not ready to become a father.
And if Kinjal doesn't change her decision then he says not to expect any responsibilities from his side.
Anupama and Vanraj comes together as a team to convince Paritosh and make him understand.
Stay tuned for more updates.