Star Plus most popular serial Anupama is gearing up for some intense drama and interesting twists in the upcoming story.
Rakhi Dave is back to celebrate Kinjal's pregnancy news with the Shahs.
Anupama and Rakhi dances together as both of them are going to become grandparents.
Later Rakhi tells that she wants Kinjal to come with her to her house.
But Kinjal refuses to leave Shah mansion in her pregnancy period.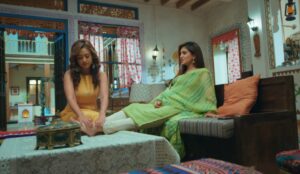 Thus Rakhi demand Anupamaa to stay in Shah mansion to take care of Kinjal otherwise she won't spare them.
Paritosh unhappy with the good news
Later when Rakhi comes to know that Paritosh doesn't want a child right now, she gets another opportunity to humiliate the Shahs.
Rakhi unfolds Paritosh secret behind not willing to become a father.
What more drama is waiting ahead?
Stay tuned for more updates.