Star Plus most popular serial Anupama is gearing up for some intense drama and interesting twists in the upcoming story.
Samar goes to make Pakhi understand that Anupama is not her enemy thus she should also take stand for her mother.
Kinjal sees it and feels proud of Samar for becoming so mature.
Thus later Kinjal gets emotional, she says she cannot see Paritosh sad.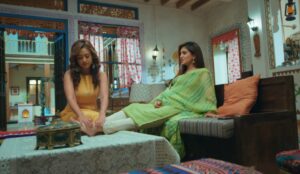 Kinjal pleads to Samar to make Paritosh understand that he should support Anupamaa.
Malvika is back
Meanwhile Malvika marks her entry in Shah mansion.
She tells that she has fired Kavya, Vanraj and Paritosh from her company.
What more drama is waiting ahead?
Stay tuned for more updates.