Star Plus most popular serial Anupama is gearing up for some intense drama and interesting twists in the upcoming story.
Malvika tells her decision before everyone that she fired Vanraj, Kavya and Paritosh from her company.
Meanwhile Vanraj asks het to get out of the Shah mansion.
Malvika says it's Baa's curse that came back to them.
Later Malvika meets Anupama and hugs her tight, she is extremely excited for MaAn's marriage.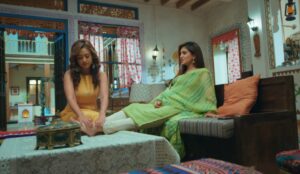 Anuj fears the worst
Later Malvika meets Anuj and GK.
Anuj is happy to see Mukku and learns about her decision.
Thus Anuj fears that Malvika's this decision can turn out to be a trouble for their marriage.
What more drama is waiting ahead?
Stay tuned for more updates.