Star Plus most popular serial Anupama is gearing up for some intense drama and interesting twists in the upcoming story.
Vanraj is extremely excited to become grandfather.
Kavya is surprised as she wonders that few days back he panicked if he saw a single white hair and now he is excited to to grow old.
Vanraj tells Kavya that she won't understand the feeling as she haven't yet became mother but directly grandmother.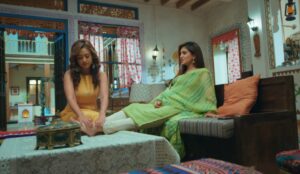 Meanwhile the duo talk about a big contract.
Anuj vs Vanraj again
Vanraj hopes to get the big contract which every small or big companies are running after.
While Anuj has also stepped into the business world once again. So it will be interesting to watch who gets the contract.
Will Anuj get the contract?
Stay tuned for more updates on Anupama.