Star Plus most popular serial Anupama is gearing up for some intense drama and interesting twists in the upcoming story.
Kinjal has some complications in her pregnancy which makes her panic.
Though Rakhi, Naa and Anupama tells her that it is completely normal. Later Anupamaa reaches home where Anuj waits for him at dinner.
Anupamaa apologizes for being late and gets emotional as Anuj without complaining compromises for her.
When they were about have their candle light dinner, Vanraj calls Anupamaa and tells that Kinjal is not okay so she need to come.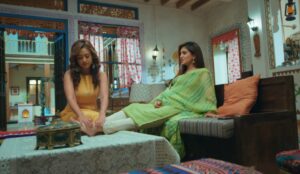 Anuj's sweet gesture wins Anupamaa's heart
Anuj packs the dinner and both of them have a date in a auto.
Anuj tells Anupamaa that he understands her situation and is always with her.
Meanwhile Vanraj fears the worst as Anuj is returning to the business world.
Thus conspires against him.
Stay tuned for more updates.