Star Plus most popular serial Anupama is gearing up for some intense drama and interesting twists in the upcoming story.
Anupama and Kinjal goes to the doctor when they get to know that Kinjal is weak and due to that she might have some complications in her pregnancy.
Kinjal panics but Anupamaa comforts her.
But later at Shah mansion Kinjal gets anxiety attacks thus Vanraj asks Anupamaa to stay in Shah mansion until Kinjal gets well.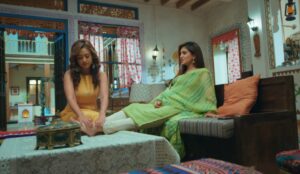 Anupamaa gets stuck in Shah mansion and feels bad for Anuj as he is waiting for her for dinner.
Vanraj insecure with Anuj's comeback
Rakhi informs Vanraj that Anuj is back in the business world and thus Vanraj will very soon realise his real place.
Vanraj gets insecure thus tries to distract Anuj by keeping Anupamaa in Shah mansion away from him.
What more drama is waiting ahead?
Stay tuned for more updates.