Star Plus most popular serial Anupama is gearing up for some intense drama and interesting twists in the upcoming story.
Anupama and Baa are taking good care of Kinjal.
But once Baa jokes that she will have all the black water that Rakhi sent if Kinjal doesn't have it.
Meanwhile Rakhi hears it and creates drama. She says she sends all the expensive and healthy foods for Kinjal not for beggers like Baa.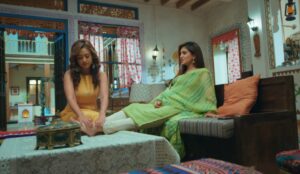 She says Kinjal will only have what she sends as she doesn't trust the Shahs.
Kinjal goes for check-up
Later Anupamaa and Kinjal goes to the gynecologist for the check-up where she says that Kinjal is very weak.
And her weakness can result in complications in her pregnancy.
Kinjal gets scared and Anupamaa is also shocked.
What more drama is waiting ahead?
Stay tuned for more updates.