Star Plus most popular serial Anupama is gearing up for some intense drama and interesting twists in the upcoming story.
Everyone in the Shah family is over excited with Kinjal's pregnancy.
While Paritosh refused to take any responsibilities of the child if he comes to the world.
Thus Kinjal gets upset over it but Vanraj goes to support her and says if she wants any help he is there if not then she can call Anupama anytime she wants.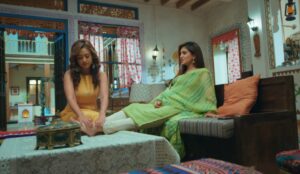 Vanraj also wants Anupamaa to get endulged in Kinjal's matter so that she and Anuj cannot concentrate on their business.
Anupamaa leaves Anuj for Kinjal
Later Anupamaa plans a date for Anuj as he get a partnership offered by his friend without anu investment.
But Kinjal comes up and asks Anupamaa to come with her to the doctor.
And once again Anupamaa chooses Shahs over Anuj.
What more drama is waiting ahead?
Stay tuned for more updates.