Star Plus most popular serial Anupama is gearing up for some intense drama and interesting twists in the upcoming story.
Anupama gets a shock and panics that something has happened to Anuj.
Thus she refuses to perform and say she wants to go to Anuj at any cost.
When Devika says it's Anuj's dream that Anupamaa will perform so she can't ruin it.
Thus she agrees to perform for Anuj.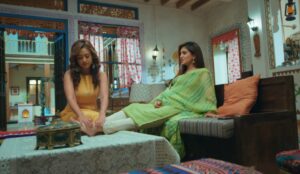 Rakhi compliments Anupamaa's dance when Vanraj says she is doing it for Anuj.
Shocker for Shahs
Later Devika recieves a call from the inspector who informs that Anuj met an accident.
He also adds that no one survive.
Devika and Samar are in shock, they couldn't believe what they heard.
What more drama is waiting ahead?
Stay tuned for more updates.