Star Plus most popular serial Anupama is gearing up for some intense drama and interesting twists in the upcoming story.
Anupamaa's worst fear doesn't comes true, Anuj reaches the venue in good condition.
Anupamaa sees Anuj in the auditorium and bursts out in happiness, she dances more passionately.
Later she announces that she is going to marry Anuj Kapadia.
Anuj jumps with joy and happiness while Bapuji, Samar, Kinjal, Devika and Dolly are extremely happy with Anupamaa's decision.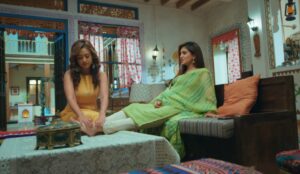 Shock for Vanraj-Baa
Vanraj and Baa didn't expect Anupama to takes such decision.
While Pakhi is also not happy with Anupamaa's decision as this will affect her reputation in school.
Thus Vanraj, Kinjal, Baa, Paritosh and Pakhi leaves the venue while rest of the Shahs congratulates Anuj and Anupamaa.
What more drama is waiting ahead?
Stay tuned for more updates.