Star Plus most popular serial Anupama is gearing up for some intense drama and interesting twists in the upcoming story.
Anupama gets ready for her powerful performance while Anuj rushes to reach the venue on time.
Vanraj and Baa smirks knowing that Anupamaa will refuse Anuj today.
Meanwhile Devika marks her entry and says Vanraj can never change his disgusting thoughts and mindset.
Devika comes to make Anupamaa realise what is good for her and she should not come into Baa and Vanraj's word and change her decision.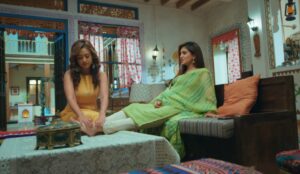 Anupamaa is worried
Meanwhile Anupamaa keeps on calling Anuj but he doesn't pick the call.
Anupamaa worries as this is the first time Anuj is not picking up her call.
Later Anupamaa fears the worst when her red colour alta fall.
What more drama is waiting ahead?
Stay tuned for more updates.