Star Plus most popular serial Anupama is gearing up for some intense drama and interesting twists in the upcoming story.
On the occasion of Diwali, Baa has chosen to burst out her anger on everyone.
Baa asks Anuj to fill Anupamaa's hairline with Sindoor but Anuj refuses.
Baa targets Bapuji and insults him infront of everyone. She tell Bapuji that its Vanraj due to whose efforts they live in a concrete house.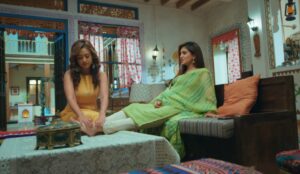 Baa tells Bapuji that he was never capable of taking family's responsibility thus tags him as a failed father and husband.
Bapuji marks exit
Bapuji refuses to go back to Shah mansion with Baa. Thus Anupamaa says tshe with take Bapuji to her house.
Anupama and Anuj takes Bapuji to Anupamaa's new house. But Bapuji is heartbroken.
How eill Vanraj react to Bapuji's exit?
Stay tuned for more updates.