Star Plus most popular serial Anupama is gearing up for some intense drama and interesting twists in the upcoming story.
Anupamaa and Anuj spend the stormy night at a house with some children.
But Vanraj and Baa misunderstands Anupamaa and doubts her.
When Anupamaa reaches home Vanraj and Baa keep on humiliating her and questioning on her character.
Vanraj lashes out at Anupamaa says she spent a night with Anuj in same room. Anupamaa couldn't bear it and slams back.
Anupamaa's befitting reply
Anupamaa tell agnipariksha is give to Ram not to Ravan so why would she prove herself to Vanraj.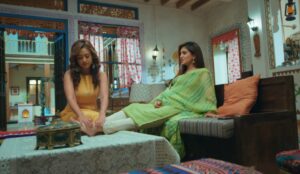 Baa shouts at Anupamaa for calling Vanraj as Ravan but Anupamaa shows her hand and shuts Baa's mouth.
Anupamaa says she will no more bear her insult and saty in the house without respect.
Thus Anupamaa decides to leave the Shah mansion forever. Samar, Nandini and Pakhi supported Anupamaa.
Where will Anupama go post leaving Shah mansion?
Stay tuned for more updates.