Star Plus most popular serial Anupama is gearing up for some intense drama and interesting twists in the upcoming story.
Baa and Vanraj has left no stone unturned to insult Anupamaa.
Baa tags Anupamaa a characterless woman for spending a night with Anuj infront of the children.
Paritosh also defends Vanraj and says that Anupamaa is wrong.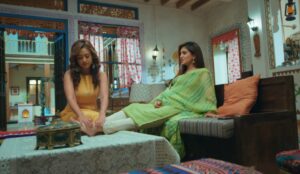 But Samar, Pakhi, Nandini and mamaji supported Anupamaa.
Anupamaa's new beginning
Anupamaa decides to leave Shah mansion and live with her mother and brother.
Anupama is all set to start a new beginning of her life away from Shah mansion.
Stay tuned for more updates.