Star Plus most popular serial Anupama is gearing up for some intense drama and interesting twists in the upcoming story.
Bapuji asks Anupamaa to leave the house as the people in this house doesn't deserve her.
Anupamaa leaves Shah mansion along with Samar. Anupamaa asks Samar to leave her alone for sometime.
Meanwhile Anuj calls Anupamaa but she doesn't pick the call then he calls Samar and he tells Anuj everything.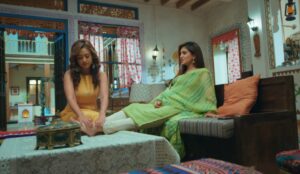 Anuj comes to meet Anupamaa and check on her.
Anupamaa's new beginning
Anupama is all set to start a new beginning of her life.
Her mother is super proud of her as she didn't compromised with her self respect.
Stay tuned for more updates.