Star Plus most popular serial Anupama is gearing up for some intense drama and interesting twists in the upcoming story.
Anuj catches Rohan red-handed trying to hit Anupamaa.
He throws Rohan asides and asks him to get away from Nandini's life forever.
Anuj blackmails Rohan says he will call the police commissioner and inform how Rohan's dad did illegal dida and flee away.
Rohan apologizes to everyone and promises that will not create troubles in their lives.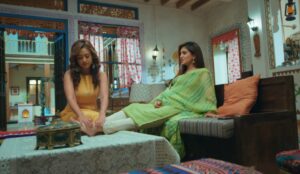 Anuj faces Baa's bitter words
Meanwhile Baa tells Anuj and GK to leave as the society's ladies a gossiping about him and Anupamaa.
Anuj agrees to Baa and leaves immediately. Anupamaa feels extremely guilty.
The upcoming episodes of Anupama are going to be super interesting to watch.
Stay tuned for more updates.