Star Plus most popular serial Anupama is gearing up for some intense drama and interesting twists in the upcoming story.
Anuj has ordered a special lehenga for Anupamaa on the occasion of Navaratri.
He tells Devika about it. He says he does not have the courage to give this to Anupamaa. Devika says she will hand it over to Anupamaa on behalf of him.
Anupamaa loves the lehenga and wears it for Garba night.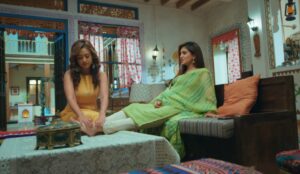 Meanwhile a note from the company thanking Anuj for the special purchase falls and Vanraj gets it.
Vanraj misunderstands Anupamaa abd gets a chance to taunt her.
Anupamaa's big revelation
Anupamaa invited Anuj for the garba celebration. While the women in the society questions her.
This time Anupamaa tales a stand for Anuj and gives a name to their relationship.
The upcoming episodes of Anupama are going to be super interesting to watch.
Stay tuned for more updates.