Star Plus most popular serial Anupama is gearing up for some intense drama and interesting twists in the upcoming story.
Vanraj fumes in anger when he calls Samar but Anuj picks up his phone.
Vanraj's ego gets hurt to know that Samar has chosen Anuj to help him in his tough time instead of Vanraj.
Meanwhile Anuj texts that they found Nandini and will be back soon.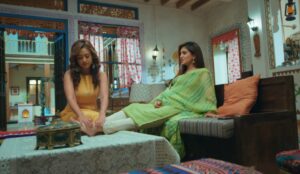 Meanwhile Shah family prepares for Navaratri celebration.
Samar gets into trouble
During the puja Samar leave Shah mansion and goes to meet Rohan and picks a deadly fight with him.
The upcoming episodes of Anupama are going to be super interesting to watch.
Stay tuned for more updates.