Star Plus popular daily soap Anupamaa is gearing up for its high voltage melodrama and twists.
Anupamaa and Vanraj's divorce is finally granted. Post divorce both of them take a halt for their last cup of tea together.
Kavya is on cloud nine. She can't believe that finally she will get married to Vanraj, her love.
Kavya starts doing the preparations of their marriage whereas Vanraj still can't get over Anupama.
She invites Baa to their wedding without Vanraj's consent. She says there is no reason in delaying their marriage.
Anupama has gathered strength and courage to start a new beginning of her life. Now she's going to live her life on her own terms.
Anupamaa's final reports leaves Adi in shock
Anupama's final reports has arrived. Dr. Advait is in shock.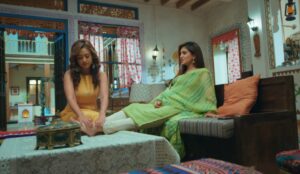 He is in dilemma that how is he going to break the news to Anupamaa and the Shah family.
But with lot of courage, Dr Advait informs Vanraj and others that Anupamaa has few days left in her hand.
Vanraj breaksdown, he decides he won't leave Anupamaa alone in this condition. They will stay at the Wellness center for the further treatment.
Kavya gets irritated as everytime she gets excited for her marriage it gets cancelled.
What will happen to Anupama? Will Vanraj and Kavya's marriage take place?
It is going to be extremely exciting and interesting to watch the upcoming episodes of Anupama.
Stay tuned for more updates