Star Plus popular daily soap Anupamaa is witnessing high voltage intense drama and twists.
Samar and Nandini's engagement is going on with excitement. Shah family along with Kavya and Advait is enjoying the celebration.
Where as Nandini wants to reveal everything about her past to Anupama so she has taken Anupama aside to confess her past.
Nandini tells Anupama that earlier she met an accident so she has to undergo a surgery. In that surgery her uterus was removed. So can't become mother.
When she tells Anupama that she is infertile. Baa overhears Anupama and Nandini's conversation.
Baa breaks the news to Vanraj and group. She says that Anupama already knew the truth but she has kept everyone in the dark.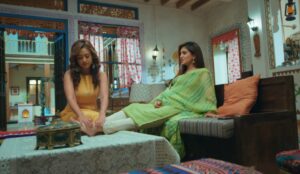 Anupama stands by Samar-Nandini
Vanraj lashes out at Anupamaa for hiding the truth from him. Baa and Vanraj refuse to accept the engagement.
Baa calls off the engagement. But Anupamaa support s Samar and Nandini, she justifies the reason.
Anupama promises the couple that she won't let the engagement break.
Will Vanraj and Baa agree for the SAGAI?
The upcoming episodes of Anupama are going to be super interesting and exciting.
Stay tuned for more updates.