Star Plus most popular serial Anupama is gearing up for some intense drama and interesting twists in the upcoming story.
Anupamaa goes against Baa and attends the Bhoomi Pujan with Bapuji, namaji and children.
Meanwhile Vanraj recieves a offer letter from Anuj Kapadia. He accepted Vanraj's proposal and wants him to work in his company.
Vanraj's ego gets hurt and he fumes in anger. Thus along with Baa and Kavya reaches to the Bhoomi Pujan.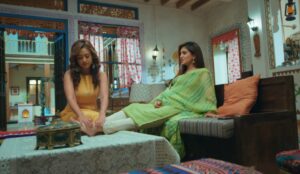 When he arrived he saw Anupamaa and Anuj are performing the rituals together. This make him more angry.
Anupamaa's character assassination
Vanraj rejects the offer of Anuj and questions on his and Anupamaa's character.
Unable to bear Anupamaa's insult Anuj snaps back.
The upcoming episodes of Anupama are going to be super interesting to watch.
Stay tuned for more updates.