Star Plus most popular serial Anupama is gearing up for some intense drama and interesting twists in the upcoming story.
Vanraj is all set to celebrate his new milestone. He organises a party and invites everyone including Anuj and Anupama.
Vanraj has a new glow and smile in his face while makes Kavya worry about the reason behind it.
Kavya couldn't understand the reason behind Vanraj's changed attitude as neither he won a lottery nor got a job.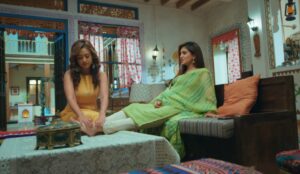 Later Shahs and Anupamaa reached the party and is amazed with the decoration.
Malvika marks her entry
Vanraj tells Anupamaa about the party as this going to change his life. Anupamaa could also feel Vanraj's attitude.
Later Vanraj along with Malvika announces about their new venture that is VAMIKA.
Malvika came to India to step into the business world starting with investing in start-ups.
What more drama is waiting ahead?
Stay tuned for more updates?