Star Plus most popular serial Anupama is gearing up for some intense drama and interesting twists in the upcoming story.
Malvika fires Vanraj from her company due to which Vanraj goes silent.
Baa and Bapuji are worried as Vanraj might take any drastic step.
Thus Anupama comforts Bapuji while Anuj wanta Malvika to give Vanraj a second chance.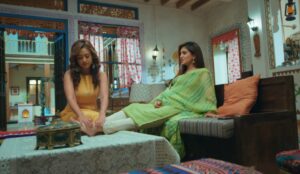 Meanwhile Anupamaa opposes but Anuj pleads as this would affect their marriage.
Vanraj cunning move
Vanraj is playing the victim card to gain sympathy from Anuj and Anupamaa as this will be extremely helpful for him.
Thus once more Vanraj uses Anupamaa to fulfill his ego.
What more drama is waiting ahead?
Stay tuned for more updates.