Star Plus most popular serial Anupama is gearing up for some intense drama and interesting twists in the upcoming story.
Rakhi is very clear with her mission. She will use Kavya to reach her goal .
Rakhi asks Kavya to divorce Vanraj and take up her job.
She wants to take revenge from Vanraj thus if Kavya divorces him then the Shah family will break and Kinjal will return to her.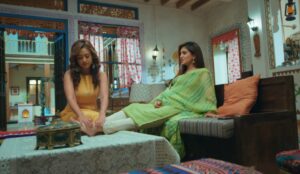 Thus she instigates Kavya to take a decision.
Bapuji disheartened
Bapuji invites his relatives for Anupamaa's marriage but everyone refuses to attend.
Meanwhile baa also say she will also not come to a grandmother's marriage.
What more drama is waiting ahead?
Stay tuned for more updates on Anupama.