Star Plus most popular serial Anupama is gearing up for some intense drama and interesting twists in the upcoming story.
Vanraj and Paritosh doesn't hat the big contract instead Anuj gets it.
Thus Paritosh vents out his anger on their child.
He says that the child is unlucky for his as before even coming to this world he destroyed his career.
Anupama and Vanraj couldn't control themselves and Vanraj slaps Paritosh for speaking ill for his grandchild.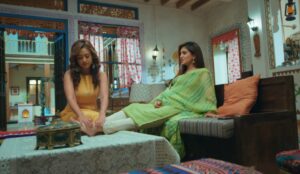 Samar takes responsibility
Paritosh refuses to take the responsibility of his child.
Thus Samar says he will work harder if required he will work day and night to collect money for the child's welfare.
Samar says that he will take the responsibility of his brother's child. Anupamaa feels proud of Samar while Kinjal cries.
What more drama is waiting ahead?
Stay tuned for more updates.