Star Plus most popular serial Anupama is gearing up for some intense drama and interesting twists in the upcoming story.
Samar and Nandini's relationship in having a tough time.
Where Samar tells Nandini that if she wants to marry him then alright if not then it's totally her choice.
Samar says he will never leave the house or his family for anyone.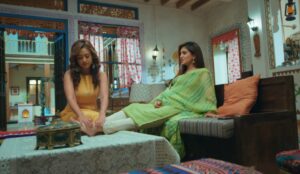 Kavya's concern proves curse for Nandini.
Anuj give Anupamaa flower
Meanwhile Anuj and Anupama shares a romantic moment where Anuj gives her a flower.
Anupamaa and Anuj stand there watching eachother until Malvika comes in.
Will Nandini marry Samar?
Stay tuned for more updates.