Star Plus most popular serial Anupama is gearing up for some intense drama and interesting twists in the upcoming story.
Samar and Nandini's relationship is going through a tough time when Nandini's ex boyfriend returns .
Rohan calls Samar to talk to him face to face. When Rohan tells that Nandini and he has been in touch for these years.
That is why Rohan came to take Nandini back. Samar feels betrayed and cheated.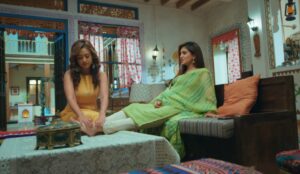 Samar refuses to attend the Janmashtami celebrations and walks on the road while a truck was almost about to hit him.
Anuj Kapadia saves Samar
Anuj Kapadia saves Samar from a drastic accident. Later Samar announces that he is breaking all the ties with Nandini forever.
This is a shock for Shah Parivaar.
The upcoming episodes of Anupama are going to be super interesting to watch.
Stay tuned for more updates.