Star Plus most popular serial Anupama is gearing up for some intense drama and interesting twists in the upcoming story.
Anuj Kapadia saves Samar from a major accident and Shah family is very thankful to him for the same.
Thus Bapuji convinces GK and Anuj Kapadia to stay back and celebrate Janmashtami with the Shahs.
Meanwhile Kavya asks Anupamaa to cook more delicious food than usual to impress Anuj as friendship with such a big man would be helpful.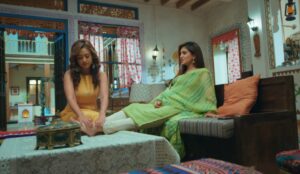 Thus when after celebration Anuj and GK join the Shah family for dinner, Anuj for the first time have Anupama's food and compliments it very much.
Vanraj lashes out at Anupamaa
When Anuj Kapadia and GK leave Vanraj lashes out at Anupamaa for trying to gain Anuj's attention.
This creates a dramatic scene in Shah mansion.
The upcoming episodes of Anupama are going to be super interesting to watch.
Stay tuned for more updates.