Star Plus most popular daily soap Anupama is gearing up for real drama and interesting twists in its latest track.
Shah family is going though one or the other problems. Vanraj and Anupamaa is very tensed.
They recieved a notice to pay their property tax of 20 lakhs within one month.
Rakhi Dave utilises the opportunity to taunt Shah Parivaar.
Rakhi says she can help them in paying their tax but in return the whole Shah family has to rub their nose to Rakhi's feet.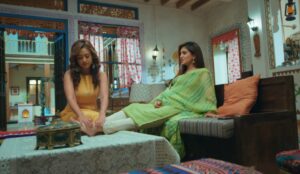 Vanraj-Anupama fumes
Vanraj and Anupamaa refuses to take any help from Rakhi. They say they can manage and pay their tax themselves.
How will Anupamaa solve Shah problem?
The upcoming episodes of Anupama are going to be super interesting to watch.
Stay tuned for more updates.